Meeting clients' large scale demands includes providing various pack sizes and formats, from single serving portions to industrial drum quantities. Check out our specialties and the packages they come in.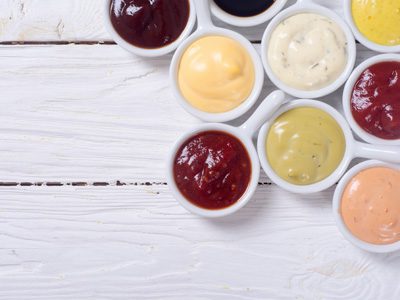 Whether it is a sauce, dip, dressing, marinade, paste, or filling, Apex provides a number of pourable solutions — manufacturing or co-packing pourables — in a variety of formats from single serving to industrial.
Cups
Our cup packaging comes in 1/2 oz to 4 oz sizes in Translucent or White cups with custom printed lid options.
Bottles
Apex bottles come in a range sizes from 250 ml to 4 L Food Service Jugs in PET or glass. Pressure sensitive labels can be applied to cylinder bottles as well as custom shrink labels.
Tubes
For liquid pourables and pastes, Apex provides 115 ml squeeze tubes with optional custom printing.
Bags
Apex Food Service bags come in 12 oz to 2 L. Form Fill and Seal film bag size and length can be modified to suit your
operations. Case quantity can also be configured to specifications, including spouted options to reduce waste and
improve back-of-house ease of use.
Pails/Drums
Apex can also provide bulk industrial packaging for B2B clients, processors, commercial bakeries, protein producers
and/or commercial kitchens.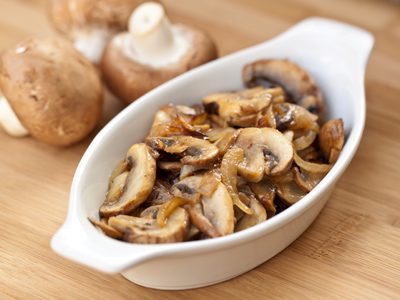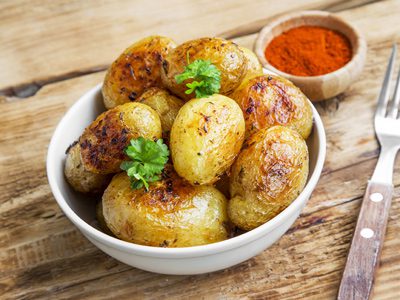 Apex has successfully developed and delivered several custom cooked-vegetable products. Here are a few of our
success stories. Add yours to our list.
Sauteéd Mushrooms & Caramelized Onions
Apex's sautéed mushrooms and caramelized onions provide a pre-cooked, custom-sliced, and consistently seasoned
product, which can be used as a premium pizza topping or with a quick heat-up on the stove top to turn any quick-service burger from simply done to delicious.
Roasted Potatoes
Apex offers roasted potatoes, fresh or frozen, seasoned to perfection. Roasted and vacuum packed in a customizable
quantity, our potatoes have helped free up store level oven operations, providing a quality, quick and consistent product.